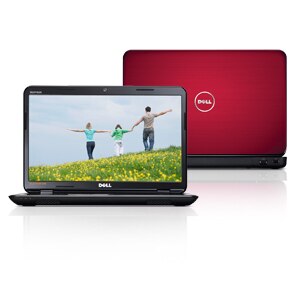 Average Customer Rating:

4.2

out of

5
1097

of

1275

(86%) customers would recommend this product to a friend.
Popular Streaming Systems
Overall Rating:






Computer:

Studio XPS 8100



Date: 

18 February 2010





Reviewed by:

ODST2454117




Title:




just a review





Product Uses: 


mild gaming, streaming video, office use



Review:


Is a xps 8000 not a 8100 cos 8000 dissapeared. Ordered the mine with the i7 860, 6gb ram,blu ray. Computer is fast but Somehow doesn ot feel tooo fast with the i7.
Cpu cooler is above expected levels(45 degrees idle, 74 degrees load), but that is what is ex[pected of a stock cooler. Looks like it is the same cooler that came with the intel proccessers.
Monitor was great, the SP2309, really good, is glossy, nice specs(80,000:1 ratio) cant even buy it here in aus. Resolution is 2048 x 1152. All the buttons are fully touch and the monitor webcam is sharp. The extra 2 usb ports on the side were nice.
Noise is quiet but since its right next to me, I can hear the whine of the fans. GFX (Nvidia GT220) are alright for lower end mainstream gaming. Doesnt run that well and lags on google sketch up 7.
Fan on gfx card foes become noisy when it heats up but never goes above 70 degrees. BEWARE, the driver for the gfx card keeps on blacking out, even after the driver update. Dont know if it affects anyone else.
Hard drives are mounted vertically, which is good because I can squeeze an ati radeon 5850 in, but after realisng that the 350watt psu only has 1x 6 pin connector, I gave up.
Overall its a good, sleek designed computer that has quite good ventilation but don't buy it if you're into gaming. Fast, can put heaps of programs on at once, and is different to the normal, uninteresting, square boxed designed desktops you'll find.


Overall Rating:






Computer:

Studio XPS 8100



Date: 

21 July 2010





Reviewed by:

elliotgb

(Durham, NC)


Level of expertise:

Expert




Title:




XPS 8100 Review





Product Uses: 


streaming video, internet, entertainment



Review:


Pros

Quiet, fast and sleek design. I purchased the XPS 8100 as a replacement for a still functioning Dell desktop that was over 6 years old. Came with Windows7/64 bit, nvidia GeForce Gts240, Blu-ray 6x BD-R, 20" Dell ST2010-BLK HD monitor, THX TruStudio PC. Much quieter than the older Dell, whose fan sounded like a 747 taking off. Love the hideaway USB ports and Windows 7.

Cons

I had one blue screen within the 1st month and not sure why, but it hasn't reocurred. I am a bit disappointed in the lack of documentation for the sound card. Although there is a control center presented for the THX sound card, there is no doc that I found that explains the functionality and settings. I even went to the THX site and filed an email with them - no response. Make sure you back everything up before you make any changes to drivers, etc. Dell doesn't supply restore disks anymore, so create your own. I am rating this 4 stars because I love the machine and its' performance so far, but deducted 1 star for sparse documentation.

Review

Despite the lack of documentation, this is a fantastic, well tuned machine. No problem opening multiple tasks and as specified before, it's very quiet. Some have complained about the power supply not being beefy enough, but I don't plan to do any hardware upgrades, so it's just fine for me. I would purchase another Dell in the future and I still recommend this machine.


Overall Rating:






Computer:

Inspiron Duo



Date: 

30 November 2010





Reviewed by:

CirclesTraveled

(Ohio)


Level of expertise:

Expert




Title:




Do reaserch before writting reviews...





Product Uses: 


Travel, portable tool, entertainment, portable storage, slide show, music, video, streaming video



Review:


I have read several of the reviews on this product. I agree that the Inspiron Duo is lacking in some key features. One being the fact it doesn't have a video output either it be SVGA, DVI, or HDMI. The other feature that people comment on is the lack of a RJ45 internet connection on the unit, but is in the docking station. Most people who would use it are computer professionals who would use it as a means of a diagnostic tool in a network switch room. Most people will use it to connect to the internet via a WiFi connection which is in the unit. Also the fact that it doesn't have a memory card reader on the unit. Rather again, it is on the docking station. The unit does have two USB ports. Anyone who has done any research on the product can find pictures of the unit in detail that show that the ports are covered on the unit. That is why it isn't obvious when you first look at it. Another fun fact that everyone seems to be forgetting. Since the unit itself has USB ports, any feature mentioned, so far, can be connected to the USB port. You can get a USB to a RJ45, a USB to a SVGA, HDMI, or DVI, or even a USB card reader adapter. All of these devices are not expensive either.

I should also point out that this is essentially a Net Book. It is made to be very portable and to do very simple jobs. It is not suppose to replace a high end laptop or a desktop computer. Rather, it is suppose to complement them. Make it easier for travel, entertain while you are drinking a cup of coffee at a cafe, and check your e-mail and various web site updates while you are on the go. In other words, nothing fancy that would put a large load of work for the CPU.

For my personal preference as to what I would like see added to the unit. I would like to see an HDMI port on both the unit and the docking station and the memory card reader. I would use the HDMI for both doing presentations and as a source of entertainment. The memory card reader would come in handy for clearing cards for my carmera and it would be nice to see my pictures on a 10" screen versus a 2.5" screen. I would also recommend to Dell that they add the USB to RJ45 adapter as an option when they are personalizing the unit. Just a recommendation.

Well, I hope my insight has helped you make a decision. I plan on ordering a unit for myself.


Overall Rating:






Computer:

Alienware M11x



Date: 

20 May 2011





Reviewed by:

Lionheart1080

(Auburn, WA)


Level of expertise:

Average




Title:




M11X Review





Product Uses: 


Travel, streaming video, Gaming



Review:


I think this is a great laptop. I do a lot a travelling for work, and the m11x's size and weight makes it a perfect travel companion. I've been able to run plenty of games smoothy (mostly playing Company of Heroes); I stream and watch Netflix and Hulu; and store a digital copy of my work rulebook on here. My only gripe would be the lack of an optical drive; but I guess that's what you give up to maintain the size. I had also gotten the 150 gb hd, but now wish I had upgraded.


Overall Rating:






Computer:

Inspiron Duo



Date: 

02 September 2011





Reviewed by:

plainjanereview

(darlington)


Level of expertise:

Good




Title:




Long winded review, but you'll understand





Product Uses: 


internet browsing, streaming from whs, reading, showing it off to family



Review:


Ok where do i start, firstly I was looking for either a tablet device or netbook to basically browse the internet and read ebooks as was sick of having to switch my computer on and off at all times of the day just to check on something for 5mins.

I already have an android phone and tablet, but am fed up of having to download an app for this and an app for that, I just wanted something that i could just switch on and get going with straight away, and also install software i currently have.

I had recently visited a friend who had a dell netbook and was really impressed with the build quality, as a lot of laptops/netbooks have flimsy screens and hinges, and it is the switch in the hinges what go on them, but my friends netbook was very solid in opening and closing, "you know the feeling you get when you close a car door on a well made vehicle, well i got that feeling with the dell netbook".

So after searching the internet for a device i thought i would look at dells website as i remember seeing the duo on qvc, checked out the specs and eventually went for the plunge and bought it.

PROS

Well i can tell you it is a very good quality touch netbook, when you first switch it on it will take a while to setup as windows updates and then dellstage updates, but once thats done your good too go.

The duo also comes with windows 7 premium, which makes it compatible with everything I already have, thank god, I feel like i have come back to the real world. It also comes with a decent keyboard.

People say it is slow, but no it isn't, once you have it set up and the media software knows what folders to search in, its fairly quick, just remember it is a netbook not a pc, these devices are mainly for internet use. I must say tho that my duo easily played a full hd streaming video.

CONS
If you look on youtube at the reviews, like i did they may put you off, but don't listen to them, most tech reviewers are apple fanboys.

Yes they are right when they say the screen needs to be positioned just right to view a good picture, but you can still see what you are doing. Most screens lose quality if you don't sit directly infront of them.

The touch action itself is not poor like some people say, it is infact very accurate, you just have to hit the location exactly as there is a little cursor, probably about 2x2 pixels in size which shows where you pressed. Android and ipad have the edge on the touch action, but only just.

And yes the battery could be a bit better, but is suffice for me.

CONCLUSION

If you are wanting a touch tablet/netbook with windows 7 on it, then get this, if it is just for light use like i got it for, then you won't be dissappointed. Also get the hard to find duo dock as it looks really smart sat in that and charges at the same time. I'm just thankfull i have got a touch screen netbook come tablet with a solid operating system on it, that connects seamlessly with my home network. I managed to find the duo and dock for a lot less than the ipad.


Overall Rating:






Computer:

Inspiron Zino HD



Date: 

01 September 2011





Reviewed by:

Bizjetmaker

(Vail, AZ 85641)


Level of expertise:

Good




Title:




My Zino Review





Product Uses: 


streaming, off air anttenna, tv tuner



Review:


Pros: Easy to Setup out of the box.

Cons: Needs a good internal TV tuner. Preload web favorites with Hulu Boxee, Crackle and other alternatives to cable.


Overall Rating:






Computer:

XPS 8300



Date: 

08 May 2012





Reviewed by:

lionSRFUN

(YORK PA)


Level of expertise:

Good




Title:




dell 8300 review





Product Uses: 


streaming video, facebook, gmail, pay bills



Review:


This dell 8300 i7 is the fastest computer I ever worked on!


Overall Rating:






Computer:

Inspiron 15r



Date: 

01 July 2011





Reviewed by:

AmandaFabulous




Title:




Inspiron 15R review





Product Uses: 


primary home computer for docs photos etc, streaming video for entertainment



Review:


I like the screen size and keyboard is great (it inclues the 10K number board which I prefer). It's my first foray into Windows 7, but so far I'm liking it. The laptop is a good value for the right price. The processor is great so far, there's tons of memory, and I found it really quick and easy to set up.

cons:
1. the speakers don't seem great. We watch a lot of videos online, and I often find myself wishing the audio were louder.
2. the function keys have dual purpose but the default purpose is to change sound or brightness. I have to hold down function to be able to use the F4 key to close a window or F5 to refresh. Those should be the defaults and I should need to hold down function to change the audio or brightness.


Overall Rating:






Computer:

XPS 8300



Date: 

26 December 2011





Reviewed by:

Kilkia




Level of expertise:

Good




Title:




Dell XPS 8300 Review - Very Pleased





Product Uses: 


Gaming, 3d graphics design, internet and email, hd movie watching, streaming video



Review:


My XPS 8300 is replacing a six year old Dell Pentium D-based computer that still runs but is just not able to handle more intensive tasks anymore. I did not have the means of building my own computer, so the XPS 8300 seemed like the next best option to me based on my personal experience with the reliability of Dell machines.

Pros:

This computer worked right out of the box. The setup was a breeze and took a short amount of time to complete; there was very little bloatware installed. It runs silently and stays cool even after being kept on for hours at a time handling long sessions of gaming, multitasking, and so forth. The i7-2600 processor is blazing fast - the difference between the Pentium D processor and this one is night and day. The computer starts up quickly and within a few seconds I am able to get started with my work.

You do not have to worry about whether or not there is enough room to upgrade the power supply and the graphics card in the case. I replaced the original power supply with a 600-watt one and replaced the AMD HD 6770 graphics card with an Nvidia GTX 560 Ti. Both items fit inside the case without a hitch, and there was even room to spare in regards to the length of the graphics card. The computer has only one PCI-express x16 lane, however, so I do not believe that CrossFire or SLI setups are an option.

For gaming, I would say that Crysis 2 and Company of Heroes are my two most system-taxing games. I can play both of these games smoothly at a resolution of 1920 x 1080 at their highest settings for hours on end without any slowdowns or stuttering at all. The included THX sound card works just fine for gaming.

Furthermore, I am an engineering major in college, and this computer handles 3D design programs such as SolidWorks and AutoCAD very well. With the i7-2600 processor, plenty of RAM, and the graphics card, I can get my work done that much more efficiently.

This machine definitely offers impressive performance.

Cons:

Although not essential, USB 3.0 does not come with the system; one must purchase its support as an add-on or buy a USB 3.0 card. As a college student working on plenty of projects, I know that I would appreciate the integration of USB 3.0 and the higher transfer rates that it offers over USB 2.0.

The hard drive garnered the lowest component rating in the Windows Experience Index (5.9 / 7.9 rating), meaning that it is the slowest component of the system. For me, I am fine with keeping the original hard drive, but the computer could transfer data a bit faster (and possibly run faster as a result) with a faster hard drive.

Summation:

Overall, I am very pleased with the XPS 8300 and the performance that it offers. This is the second desktop I have owned, and for now, I am quite happy with my purchase. It is a long overdue upgrade from my old computer, and I hope that it will last me just as long or longer. This computer is perfect for anybody, from college student to hardcore gamer to casual user.


Overall Rating:






Computer:

XPS 8300



Date: 

15 December 2011





Reviewed by:

tauras73

(Shiloh IL)


Level of expertise:

Expert




Title:




XPS 8300 Review





Product Uses: 


document generation, streaming music/video's, on-line gaming



Review:


This system runs like a dream. I have had nothing but happiness when using the system. It loads quickly, I can multi-task without slowing things down, and I can game on-line without lag.

PRO: Runs quickly, no lag when gaming, excellent at multi-tasking.

CON: Everyone in the house is jealous that my system is superior to theirs. So they are always asking to use my awesome XPS 8300.


Prices and specifications are correct at date of publication but subject to availability or change without notice. Photos for illustrative purposes only - actual items may differ from photo. Dell cannot be responsible for errors in typography or photography. Promotional Offers apply to maximum order size of 5 systems. Dell's Terms and Conditions of Sales and Service apply and are available on request. Dell service offerings do not affect consumer's statutory rights.

Shipping charges for items purchased in the Software & Peripherals store are based on product type & quantity ordered. Standard shipping ranges from £3 ex VAT (£3.53 incl. VAT) to £13 ex VAT (£15.28 incl. VAT) per item for items purchased without a system.

snNP04